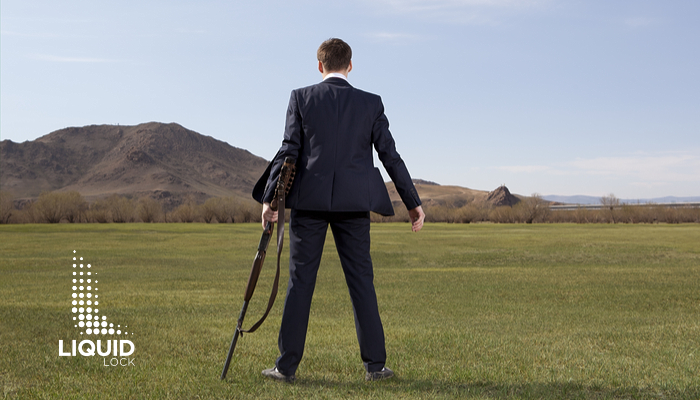 Are you hunting with a shotgun? Or a rifle?
You might say that it depends. Depends on your audience, your campaign, your strategy, etc etc. But you know I'm pretty tired of seeing ads full of content on channels that are completely irrelevant to me. Yes, everyone is guilty of it – we all see stuff that isn't exactly pertinent, so we never click on it (and shame on those marketers who put those ads out there in the first place). It seems there's a lot of "hunting" going on, where brands are spending outrageous amounts on conversions because (quite realistically) they don't actually know how to hunt in the digital environment.
We all know that to hunt successfully, your shot size must be chosen not only for the range, but also for the game. The range is your channels – the audience is your game. Think about your ad placements: are you hunting willy nilly?
Here's an example: blockbuster drugs like Viagra (1998), where shotgunning the marketing strategy was the best method prior to the advent of social media metrics. The market was saturated with this wonder drug, so now that everyone's online aiming for the barn wasn't necessarily a bad idea. They probably got conversions by default due to prevalence and word of mouth alone.
But remember – Cialis debuted in 2003, and guess what? Generic competitors are coming. Viagra might be safe until 2020 with its patent protection, but Cialis is not (their protection is up 2017). Get ready to see prices drop this year, as over-the-counter pocket rocket candies will not only be available – they'll alter brand loyalty because patients won't need to go to their doctors to acquire them via prescriptions anymore.
So now's the time to put the marketing shotgun down and start considering a more precise caliber.  In the modern marketing world, you can be extremely precise with who you're looking to target and at what cost – instead of spraying the range with shot and hoping your brand name alone will convert.
Just my two cents. Stepping back from an existing marketing environment is key to identifying its biggest pitfalls
Hunting for anything that moves will always be more costly than picking a target – especially when brands move in and the game gets lean. So instead, be precise. Take aim with paid social and paid search, and reap the bounty of measurable conversions.
Always on the hunt,