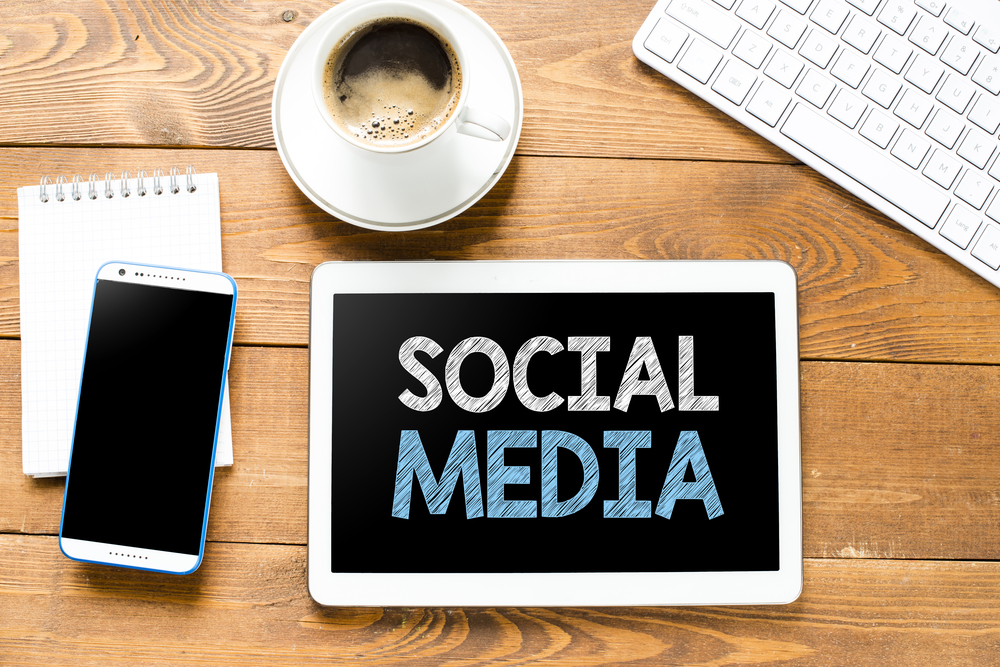 5 Essential Elements of Social Media Marketing
Social media marketing – the process of boosting website traffic, client engagement and sales through social media sites – is no longer a luxury, but a necessity in today's business world. With billions of active users on Facebook, Twitter, Instagram, LinkedIn and Google+, marketers simply aren't doing their job without engaging these and other platforms.
Although they are free and easy to use, social media platforms offer no guarantee your marketing efforts will be successful. Unfortunately, many marketers prioritize quantity over substance and never truly optimize network engagement. Without a clear strategy and active plan to engage their networks, marketers risk falling behind on converting warm leads into customers.
If you need help creating an effective social media marketing plan for your business, below are five essential elements you should consider when rolling out your campaign.
 1. Identify your business goals and marketing objectives
The very first step to any social media marketing strategy is identifying clear business goals and marketing objectives. What is the purpose of your marketing strategy? Do you intend to sell products and services directly, get more people to your site or create more active participation with your brand? These are the sorts of questions marketers need to ask at the very outset. Ultimately, your marketing objectives should be specific, measurable, time-sensitive and, above all, tied to your underlying business goals.
 2. Identify and reach your target market
Social media is powerful because it allows businesses to market to their ideal customer. Before the Internet, businesses had to pay market research firms and ad agencies huge sums of money just to identify consumer preferences. Now, with just a few keywords, that information is available almost instantly. There are many ways marketers can identify their target market if they haven't done so already. Tools such as Google Analytics, Social Mention and Delicious help you monitor who is talking about the keywords associated with your business. When creating forms on your website, use fields that capture important information about your potential customer[1] (e.g. occupation, age, location, interests, likes, dislikes, habits, etc.). This will help you target the right people to include in your social network. Without this crucial step, your social media channel will likely suffer from low engagement.
 3. Research your industry
Even though social media marketing is relatively new, marketing teams don't have to reinvent the wheel to attain success. If you're looking to advertise through social media, chances are you're not the first in your industry to do so. Pay close attention to what your competitors are doing. This includes analyzing their content strategy, post frequency and type of content they're posting.[2] This can give you a better idea about what's working and what isn't.
 4. Choose the appropriate channels
Although Facebook might seem like the easiest option for launching your social media campaign, it might not always be the best for your brand. Businesses looking to sell unconventional products or specialized services may find more success marketing to niche social networks. Understanding consumer preferences is also key (for example, if you know that 25% of your customers use Twitter, then that's probably the best place to start). For most companies, having some kind of presence on all the major social media channels is probably in the plan. In that case, marketers should consider creating mission statements for each profile and build their accounts from the ground up. That makes optimizing profiles for SEO and cross-promoting much easier.[3]
 5. Create a content strategy
If your goal is to simply bombard your network with constant posts and updates, you won't get very far. Post fatigue[4] is a very real phenomenon in the world of social media and even your most loyal customer will consider unfollowing you if you post too much. Regular updates are important, but there's a fine line between active engagement and spam. Ultimately, business is all about creating value, and this applies to social media as well. Content should drive social media, not the other way around. If you're not posting something meaningful to your target market, don't post anything at all.
Through common sense, patience and persistence, social media marketing doesn't have to be difficult and active engagement doesn't have to elude you. The best place to start is with a full understanding of the types of platforms your ideal/potential customers use and then build out a strategy for earning their engagement. Remember, your company' social media platform is an extension of the business itself. That means everything that is posted on your social media page should align with your brand.
[1] The Marketing Donut. Finding your audiences on social media.
[2] Houssem Daoud (July 16, 2014). "8 Essential Elements of a Social Media Marketing Strategy." Socialmediaexaminer.com.
[3] Evan LePage (October 29, 2014). "How To Create A Social Media Marketing Plan In Six Steps." Hootsuite.
[4] Andrew Pressault (May 6, 2014). "What Not to Do: Common Social Media Strategy Mistakes." Hootsuite.
.