8 Reasons Urgent Care Centers Will Win In The Future
If you haven't been living under a rock for the last 5 to 10 years, you've probably noticed the amount of urgent care centers popping up. The demand for immediate medical attention and specialist accessibility has paved the way for flexible, unique facilities that cater to the individual needs. In this article we explore the top 8 reasons as to why urgent care centers will be the future of healthcare!
 1. More and more patients want immediate attention.
Having access to healthcare services, direct connection to multiple doctors & specialists, and fast and individualized care is important for younger generations who only go to clinics on an as-needed basis.  Millennials – the age group between 18 and 33 – make up a third of patients at retail clinics and a quarter at urgent care centers, according to a recent consumer survey by PNC Healthcare.  That's twice the number of baby boomer patients, at 17% and 14% respectively, and seniors, at 15% and 11% respectively [1].  This group of individuals are paving the way for urgent care centers because of the mobility and transparency with treatment options, pricing, and information.  
We live in a day and age where people want instant gratification and immediate attention.  Faster appointment setting, video conferencing directly with a physician, and/or having a diversified list of alternative medical services is attracting patients in droves.
 2. Urgent care facilities adopt hot tech faster.
With retail or urgent care facilities being smaller than your typical hospital, they have the ability to adapt to newer technologies faster and more efficiently.  Hospitals sometimes take months, even years before finally approving new technologies due to compliance, "red tape" and financial obstacles.  This includes video conferencing, emailing, digital records, and patient portals – all of which cater to individualized medical data ownership.
Technologies urgent care centers excel in using patient portals, electronic health records on demand, practice management software, newer customer relationship management tools (CRM), and iPad EHR [2].  These tools are providing patients with more of a enriched patient experience.
 3. Their advertising generates stronger emotional connections.
Urgent Care facilities have many things that hospitals including unique marketing parameters.  Having less restrictions means greater creativity.  It also allows local facilities to connect more with their patients and caregivers while also connecting with their environment.
For example, In the tri-county area surrounding Portland, Oregon Zoom+care is quickly becoming a well known household name.  It takes great pride in its services, but also its creativity with tangible advertising around town.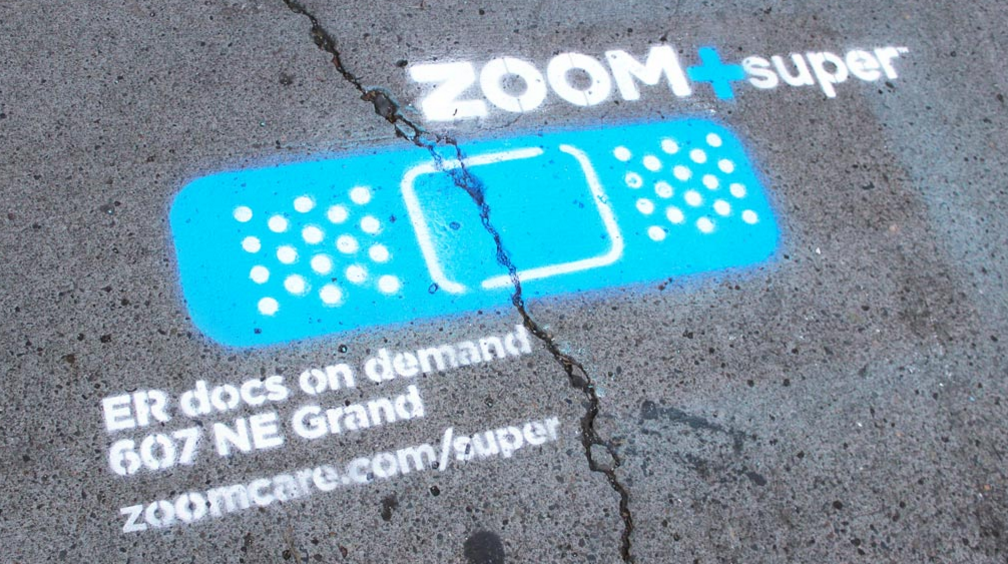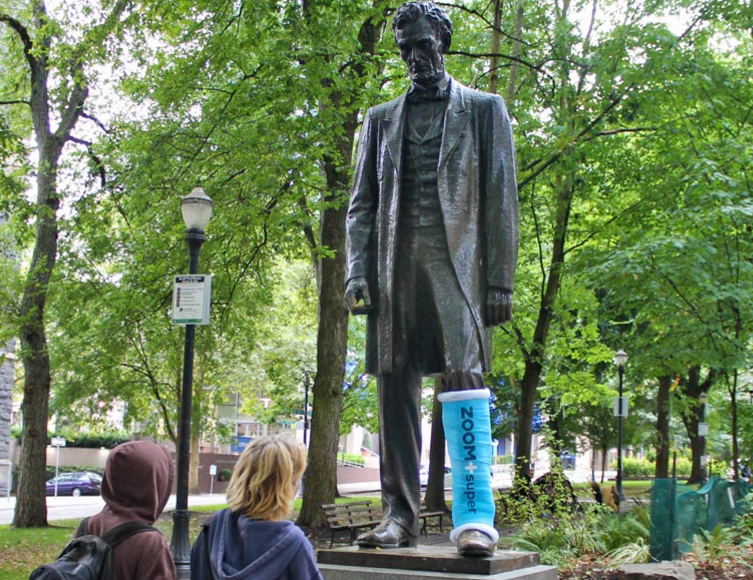 If you're looking to increase reach with your local audience, you need a creative wheelhouse and marketing team to help people get to know your brand, personally.  The reason Zoom+care is so popular is because they build meaningful, relevant relationships with their patients. Not only that, their marketing teams are excellent at developing personas that are relatable. Below is a prime example of their persona.
The content you provide as an Urgent Care center has to separate you from the rest of the herd. Publishing and sharing trending healthcare topics on social media or scholarly publications will help with this.  If you don't have a dedicated content writer in house or via an outside agency, think about getting one.  The future of digital marketing is content!
Social media is the biggest attention grabber of our time, and is constantly expanding.  More patients and caregivers are leveraging social media as primary source for gathering information.  Whether it's about a facility or a particular treatment option, this is where Urgent care facilities can shine.
 4. An all in one, everything you could possibly need in a medical center.
Hospitals used to be the only treatment facilities for a variety of incidents, but specialists often required referrals, which also required multiple trips. Retail and Urgent Care Centers are now offering more than just Urgent Care services;  some clinics are going as far as offering their own insurance, physical therapy programs, and personalized care.
 5. They offer their own competitive insurance plans.
As opposed to only a select few options from the the major insurance powerhouses, Urgent Care centers are offering selective insurance that offers patients more of a choice, and catering to their lifestyle.
 6. More locations mean less wait time.
Drop in centers mean access is simple. "Drive by" medical services means less time in an office, and less paperwork.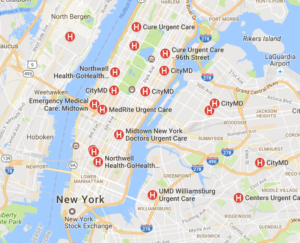 The multiple locations allow for people to quickly get in a out with the help they need.  New York for an example, is a very large city, and offers a great deal of urgent care options.  Further adding to the case that people want quick, reliable care. Facilities are constantly popping up and are projected to increase 5.8 percent each year through 2018.[1]  They're certainly not going away!
 7. They're innovating on modern alternative treatment options.
This includes medical marijuana consulting, homeopathic alternatives, and wholesome health approach that promotes preventative care and maintenance before drastic treatments. As newer treatment options become available, faster, Urgent Care centers have the flexibility to exercise them to their fullest potential.
 8.They garner trust by focusing on the individuality aspect of their service.
Millennials are more responsive to those service providers that cater to their sense of independence. Digital processes allow them to uniquely identify with medical professionals in a way that doesn't feel rushed, stagnant, or inconvenient.
To sum it all up, Urgent care centers will pave the way for diversified, modern medicine in our cities and rural communities. They'll give patients the power to choose what works best for them, on their own time and at a competitive price. And while large hospitals will always have a place, Urgent Care clinics are running at a pace that matches a younger, more adaptable crowd who are looking for leaner processes when it comes to owning their health.
[1] http://www.amnhealthcare.com/millennials-retail-clinics-urgent-care/
[2] http://www.mdmag.com/physicians-money-digest/practice-management/5-must-have-medical-technologies-for-urgent-care-centers/P
[3] IBIS World. Available at: http://www.ibisworld.com/industry/urgent-care-centers.html