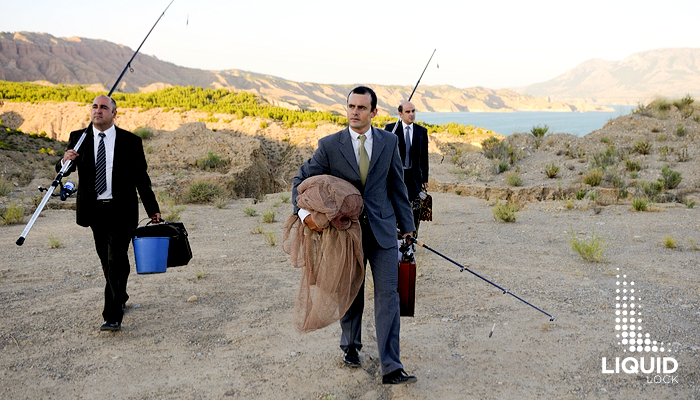 Dear Pharma: Chew your food! – Brand Data
Data makes you, and data breaks you. It's the ark of the covenant of marketing; the coupe de grâce for amateurs and ignorant advertisers and brands, and the holy grail for metric-minded innovators.  
Yet there's an enormous, untapped potential in the sheer volume of activity actively being captured online. So much in fact, that it's obvious to the industry norms those agencies that take advantage of brands that haven't made room to evolve alongside it. And while why they haven't stems from many circumstances (unfamiliarity with the source of the data, lack of understanding how data is captured, distrust in internal/external reporting processes and metrics, 3rd party and personal bias etc etc), as marketers we shouldn't "care" about the data because it's the foundation of our industry; we should "care" because, in a way, we're more like glorified fact and figure fishermen.
We navigate complex channels of internal operational data (and/or third party vendor data) that are not always integrated. And when we ask brands "what are your pain points" 80% of the time……they've no idea where to start. (Which is a pain point, btw)
But that's ok. Because it always boils down to the same construct:
The data that actually matters to your brand. This varies from client to client, but I see it all the time. When I hear "I want everything" the equivalent is really "I don't know what I'm actually looking at, and there's potentially some duplication going on." The "I need more engagement" becomes "I don't actually know how my target audience is being refined and targeted." The "I only want to test out this ad on this channel" is oftentimes "I'm afraid to spend more because I was burned in the past and am not confident the results will be useful." So in addition to deciphering what brands actually want, we're systematically getting at the data that matters most to their goals, KPIs, and measurables.
We're tackling the proverbial whale that is digital marketing strategy, and serving it up sushi style to get at the tastiest tidbits.
Because the best data is actionable! It should fit snugly within the confines of your needs, your budget, your wants, and provide feedback on what is and isn't working for your brand. That is your happy place, and (coincidentally) it's also ours. It allows us to maximize our catch, and continue testing the right waters.
So it should make sense that you should eat that proverbial whale one measurable bite at a time, as opposed to horking down as much as possible in one sitting (most brands can't afford this anyhow). Let's even take it one step further and remind ourselves to take smaller bites, and chew thoughtfully before swallowing – because whatever we don't finish has financial ramifications. There's no sense in ordering the Blue when all you need in the moment is the Baluga (although some agencies may try to sell it to you).
So unless you're feeling spendthrifty (or simply don't mind blowing your budget out of the water), just remember: you'll have to eat what you take, and pay for what you don't finish.
Marketers are meant to present the data that's most meaningful to brands so they can decide what's good fishing – not pile up their digital marketing plate to the point of unpalatable volumes.
Not personally into eating whales but you get the idea